Channel 5 uses Guidance (G) ratings to mark content that is more suitable for an adult audience. For more information, see the following topic: What does the G logo in the video player mean?
In My5 and Demand 5, you will see a G icon on any episode that is G-rated. Next to the G icon, you will see a reason for the rating.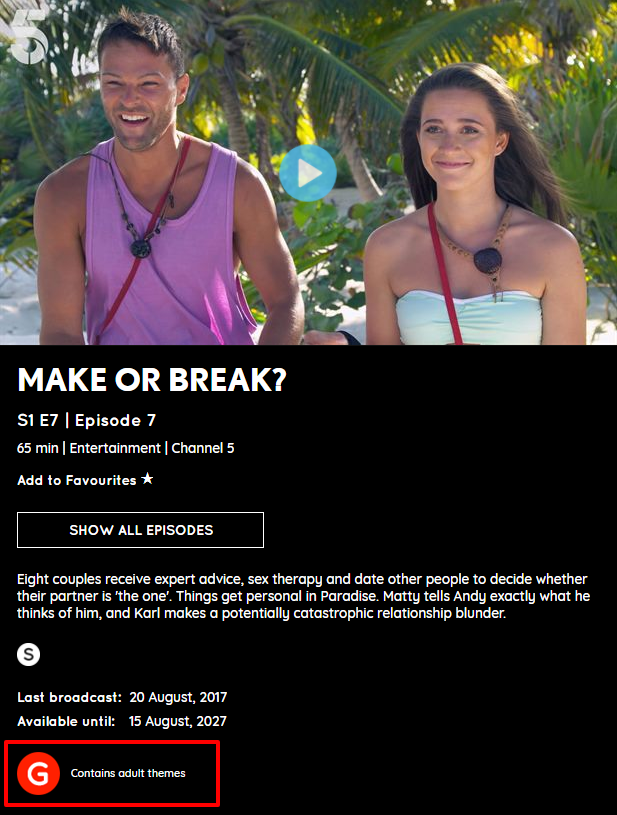 Channel 5 aims to warn viewers of any content that may be distressing or unsuitable for children. Common G-rating labels include:
General adult humour or adult themes
Strong or mild bad language
Nudity
Flashing images
Animal abuse
Murder or assassination
Sexual images or discussions
Surgery or medical procedures
Drug use or drug references
Violence, including bombings, genocide, gun violence and war
Autopsy
Torture or abuse
Channel 5 also uses general G-rating labels when the show contains distressing or disturbing content.