If you're using the My5 app on Freesat and have set a Parental PIN to restrict G-rated content but have forgotten the PIN then follow these instructions to set a new one.
1. Go to Settings > Account Settings and click the Forgot PIN button.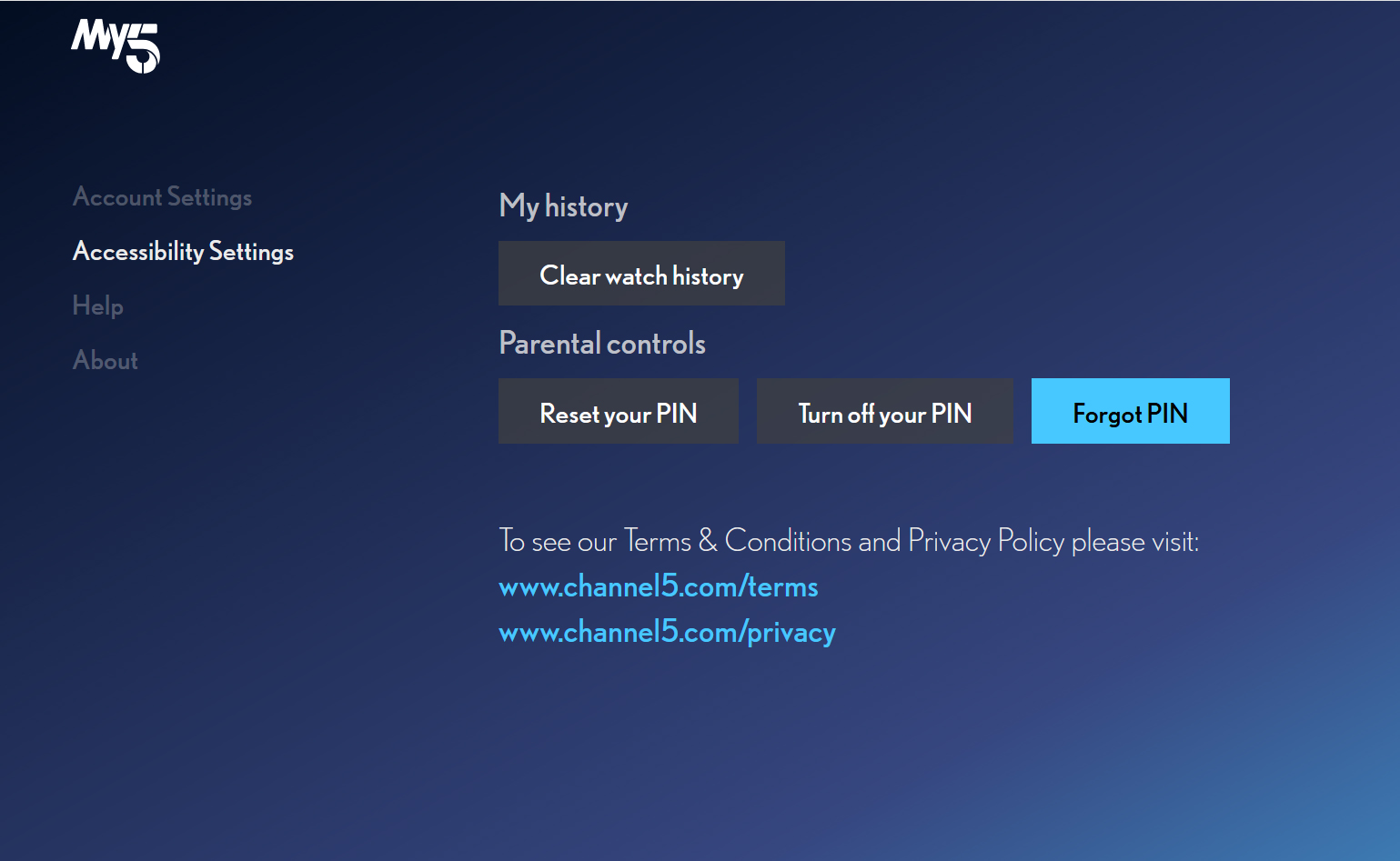 2. On the Forgot PIN pop-up, click the Clear Parental PIN button.

3. You will then be prompted to enter a Master Parental PIN. Type in 5555 and click the Done button. This will delete your old PIN and enable you to watch all content.
4. To set a brand new Parental PIN, click the Set up a Parental PIN button.